Natural gas futures edged higher to start the week on Monday, boosted by forecasts for a bump in late-winter heating demand.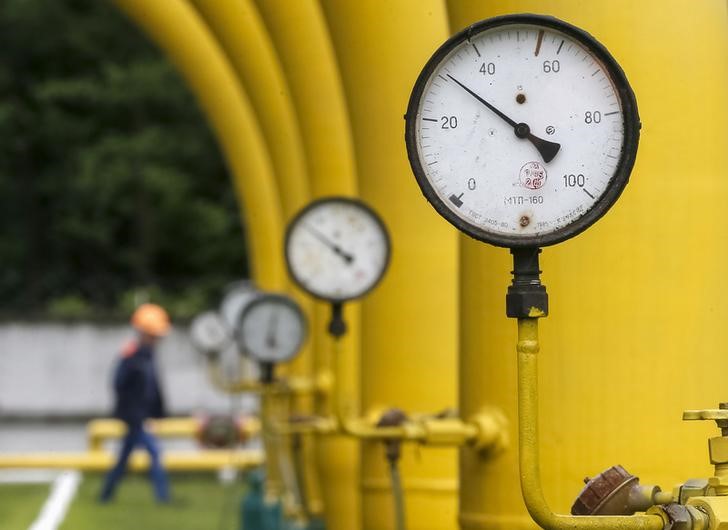 Front-month U.S. natural gas futures tacked on 3.0 cents, or around 1.1%, to $2.763 per million British thermal units (btu) by 7:45AM ET (1145GMT).
The commodity notched a gain of around 1.4% last week, its third such advance in a row, as weather forecasting models pointed to colder weather over the eastern U.S. through mid-March.
Despite recent gains, market experts warned that futures are likely to remain vulnerable in the near-term as the coldest part of the winter has effectively passed.
Spring usually sees the weakest demand for natural gas in the U.S, as the absence of extreme temperatures curbs demand for heating and air conditioning.
The heating season from November through March is the peak demand period for U.S. gas consumption.
Meanwhile, market participants looked ahead to this week's storage data due on Thursday, which is expected to show a draw in a range between 92 and 104 billion cubic feet (bcf) in the week ended March 9.
That compares with a decline of 57 bcf in the preceding week, a fall of 53 bcf a year earlier and a five-year average drop of 97 bcf.
Total natural gas in storage currently stands at 1.625 trillion cubic feet (tcf), according to the U.S. Energy Information Administration.
That figure is 680 bcf, or around 29.5%, lower than levels at this time a year ago, and 300 bcf, or roughly 15.5%, below the five-year average for this time of year.
Source By : www.jupiterr.co