Gold prices edged higher as the dollar continued to lose ground on Thursday, hours after the U.S. Federal Reserve moved to raise interest rates and China followed suit.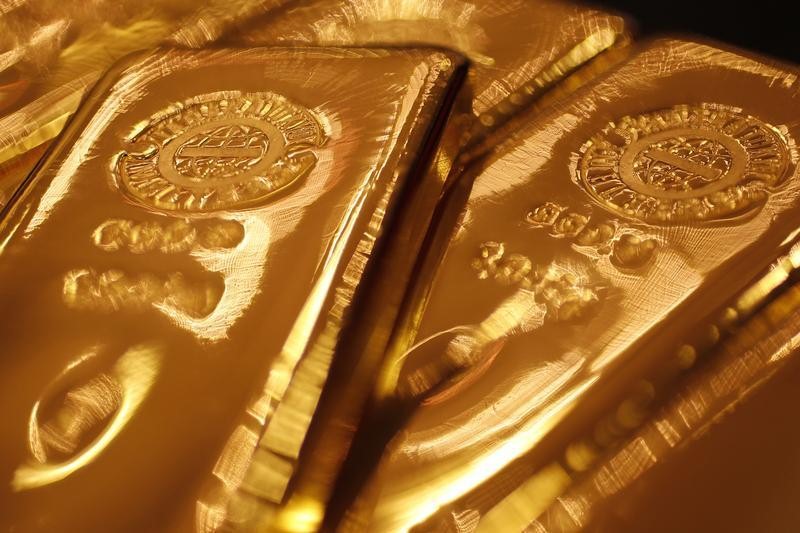 Gold futures for April delivery on the Comex division of the New York Mercantile Exchange gained $8.70, or 0.66%, to $1,330.20 a troy ounce by 12.45AM ET (04:45 GMT).
The Fed raised its benchmark interest rates target range 0.25% to between 1.5% and 1.75%, which puts the effective funds rate at about 1.63%, the highest level since 2008 and forecast at least two more hikes in 2018.
The U.S. dollar index that tracks the greenback against a basket of six major currencies dropped to 89.13. The dollar continued to slide despite a move by the US Federal Reserve raising interest rates at its meeting on Wednesday, March 21.
Dollar-denominated assets such as gold are sensitive to moves in the dollar – A fall in the dollar makes gold cheaper for holders of foreign currency and thus, increases demand for the precious metal.
In Mainland China, the People's Bank of China (PBOC) raised its own short-term market interest rates Thursday morning in Asia, following the US Fed's move. The PBOC raised rates on reverse repurchase agreements by five basis points to 2.55%.
In other precious metal trade, silver futures jumped 0.7% to $16.530 a troy ounce, while platinum futures gained 0.2% to $959.20 an ounce.
Source By : www.jupiterr.co