Gold prices edged lower on Tuesday, as investors were eyeing the Federal Reserve policy meeting this week for further indications on the pace of future interest rate hikes.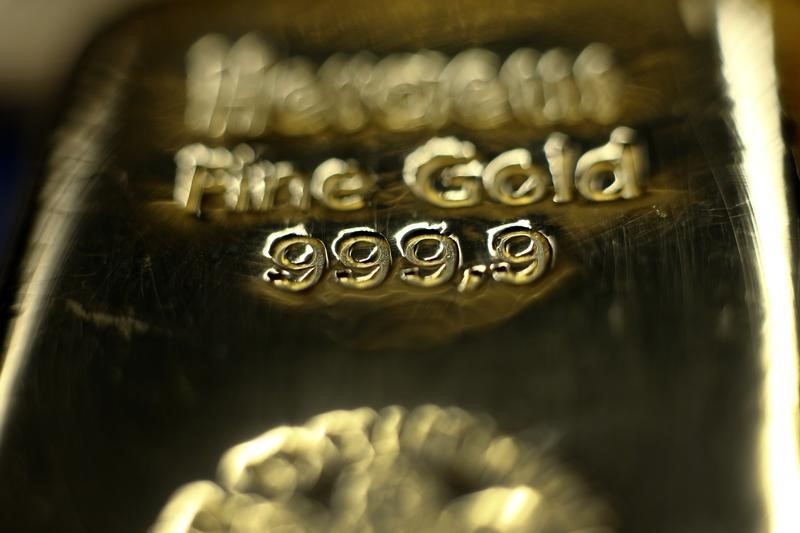 Comex gold futures were down 0.15% at $1,315.8 a troy ounce by 03:05 a.m. ET (07:05 GMT), just off the previous session's two-week trough of $1,307.4.
Market participants were eyeing the Fed's monthly policy decision on Wednesday.
The central bank is widely expected to raise rates by a quarter point, but nvestors will mostly be focusing on any indications as to the pace of monetary policy tightening for the remainder of the year.
Gold is sensitive to moves in U.S. rates, as a rise in U.S. interest rates lifts the opportunity cost of holding non-yielding assets such as bullion.
Investors were still cautious however amid over the economic impact of U.S. protectionist policies. The White House is expected to unveil up to $60 billion in new tariffs on Chinese imports by Friday, targeting technology, telecommunications and intellectual property.
Gold prices briefly rebounded following reports political analytics firm Cambridge Analytica was able to collect data on 50 million people's Facebook (NASDAQ:FB) profiles without their consent during the 2016 U.S. presidential campaign.
The news dampened risk sentiment and sent equity markets broadly lower.
Elsewhere on the Comex, silver futures were little changed at $16.32 a troy ounce.
Source By : www.jupiterr.co