Crude oil prices settled sharply higher buoyed by a report of further declines in crude stockpiles at the cushing storage hub in Oklahoma suggesting that solid domestic economic growth continued to support crude demand.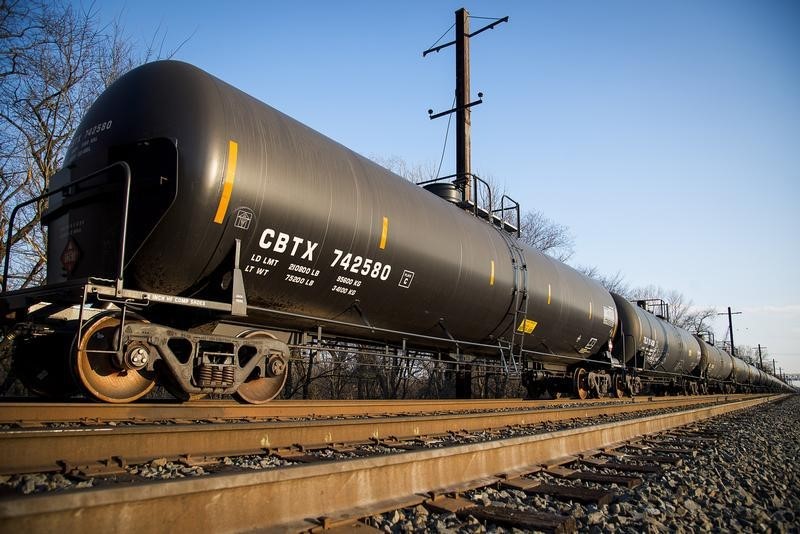 On the New York Mercantile Exchange crude futures for March delivery rose 2.16% to settle at $62.57 a barrel, while on London's Intercontinental Exchange, Brent gained 1.9% to trade at $62.43 a barrel.
Crude futures clawed back some of their losses suffered last week after a report from energy provider Genscape showed crude stockpiles declined at the cushing storage hub in Oklahoma.
Inventories at the key U.S. hub – already at the lowest since 2014 – are expected to continue to drop as producers opt to sell rather than store crude as current prices continue to trade at a premium to forward prices – a market structure known as backwardation.
That helped offset, comments from the International Energy Agency (IEA) suggesting that US shale output is set to surge over the next five years.
"The United States is set to put its stamp on global oil markets for the next five years," said Fatih Birol, the IEA's executive director, in a statement. He added that the IEA could revive its estimate for US output upward should oil prices remain above $60.
Data showed traders have turned bullish on oil prices, increasing their WTI net-long position – the difference between bets on a price increase and wagers on a drop – for the first time in three weeks in the period ended March 2, according to U.S. Commodity Futures Trading Commission data.
Source By : www.jupiterr.co